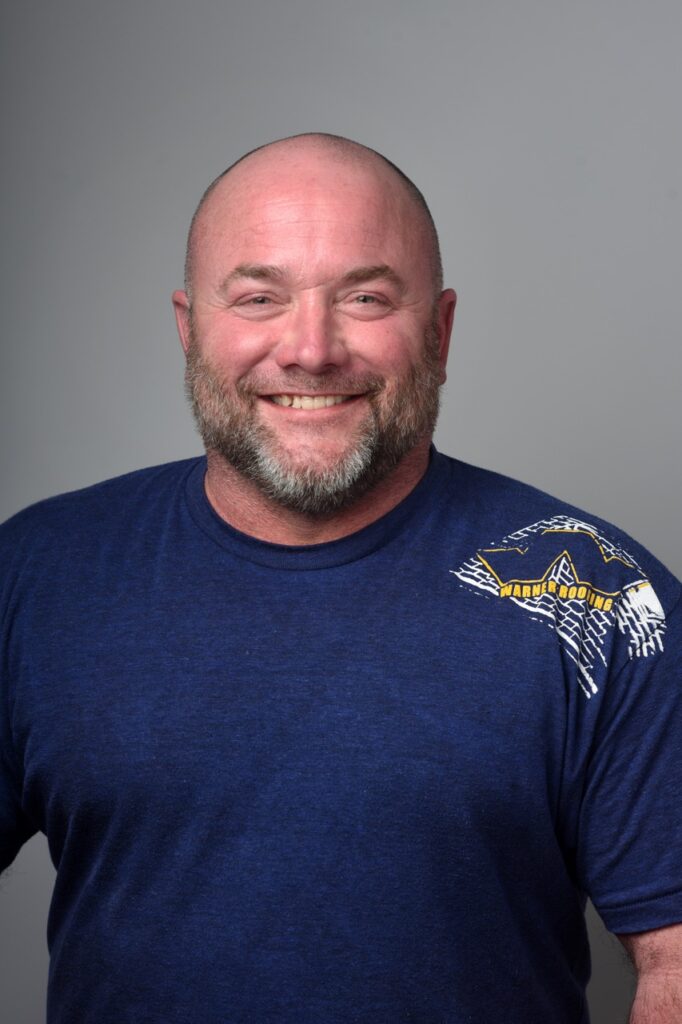 Bryan Warner, President and Owner
Bryan has worked in the roofing industry for 26 years. He has owned
Warner Roofing for 24 years. The business originated in Lima/Findlay, and relocated to Cincinnati. Interestingly, and romantically, the relocation followed Bryan's meeting Jill, now wife, vice president, and owner.
As a hands-on owner, Bryan is involved in all estimates and inspections. He runs all roofing jobs, orders all materials, communicates regularly with job foremen, and is a regular presence at the job sites.
Bryan is a lover of the outdoors, and a veteran of the Marine Corps. He was a nationally ranked rifleman as a teen. Bryan is an Ohio native, and has lived in the Cincinnati area for 13 years.
Bryan and Jill have been married for 11 years, and proudly share 3 daughters and 3 adorable grandchildren.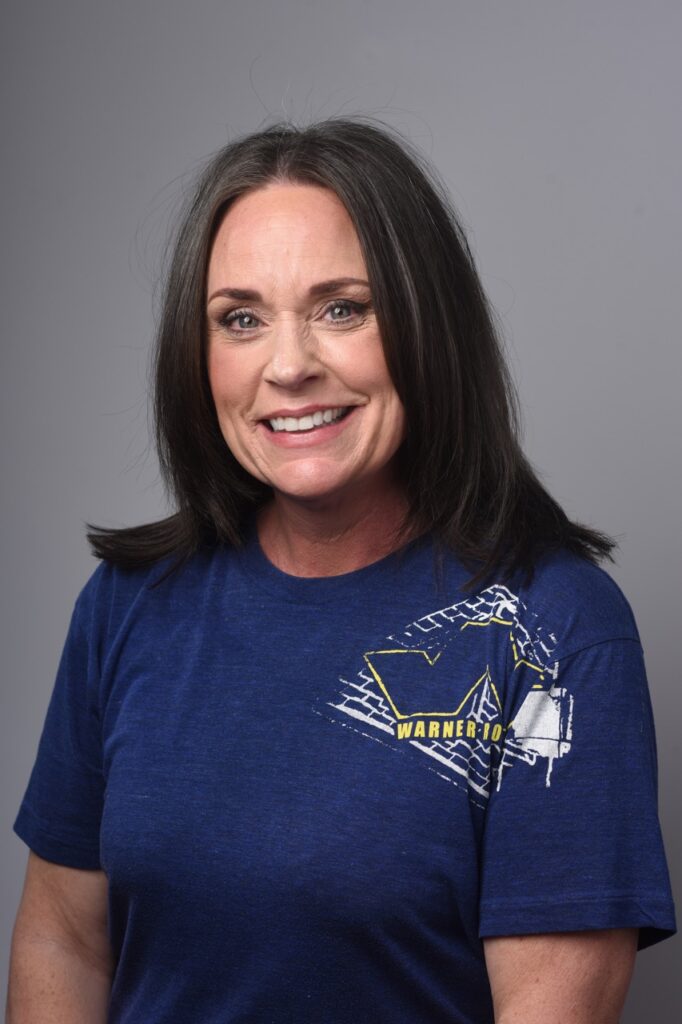 Jill Warner, Vice President and Owner
Jill is Bryan's partner in life and in work. She is the administrative leader of Warner Roofing. Jill facilitates all communications and networking. She manages scheduling, logistics, and marketing. She handles contracts, billing, and collections. Essentially, Jill runs the office.
Jill loves the outdoors too. When time allows, she heads to the hiking trail to challenge the body and calm the mind.
Jill has lived in the Cincinnati area for her whole life. She graduated from Milford HS.
Married to Bryan for 11 years, Jill has been with the company for 10 of those years. She is devoted to the Warner family, as well as to her children and lovely grandchildren.

Production Supervisor, Jordan Garrabrant
Jordan joins our team as a production supervisor. He is doing estimates, supervising job "start ups" and keeping projects running. Prior to joining our family (Jordan is our son-in-law) and our business, Jordan worked as a heavy duty diesel mechanic.
In his spare time, Jordan pursues his passion for outdoor sports. He has three goals: to climb at Yosemite, to catch a sturgeon in the Snake River in Idaho, and to catch a hammer head shark. All the while, Jordan is a laid back guy, and extremely patient.

Production Assistant, Bryanna Garrabrant
Bryanna represents the second generation of Warners in the business. Married to Jordan, she is the middle Warner daughter. Bryanna is a liaison between homeowners and roofing crews—the communicator and facilitator of questions, concerns, and administrative details.
Like Jordan, Bryanna loves anything related to the outdoors: kayaking, hiking, and all things rocks. She loves plants, and is a former floral designer. Her goal is to visit all 50 states and all US National Parks. On the other hand, Bryanna also has worked in quality control for construction materials. She isn't shy about rolling up her sleeves and doing whatever is needed at a job site.
Our Job Foremen, Pedro and Pablo
These men lead our work crews. They are important members of the Warner Roofing family. Our customers consistently comment about how hard the crews work, how they are committed to completing the work on time, and how they are not on their cell phones when they should be working! Our foremen are strong leaders and super site managers.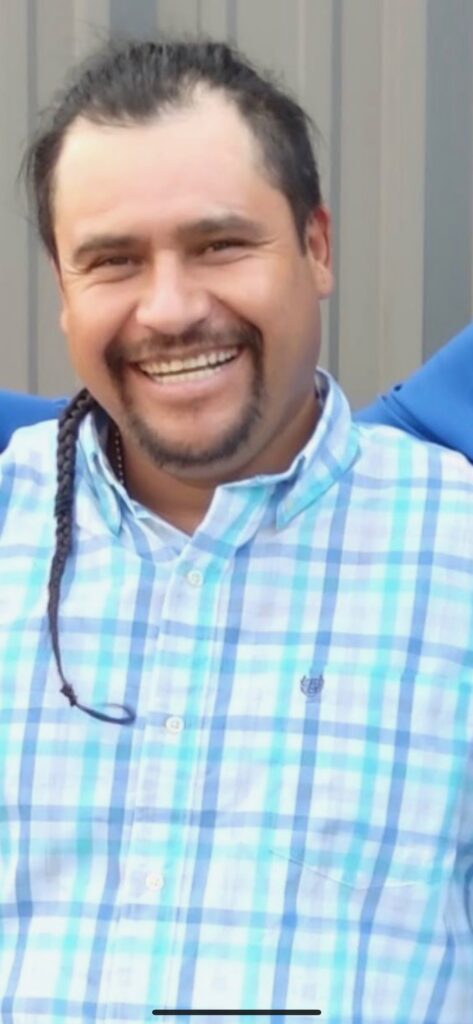 Pedro
Pedro has been a roofer for 17 years, and with Warner Roofing for 10 years. Homeowners comment on how pleasant and polite Pedro is. And, they praise his attention to every detail of the job.
Pedro has lived in Cincinnati for 20 years, and has been married to his wife Kristi for 16 years. Together, Pedro and Kristi are parents of 8 children—hers and theirs.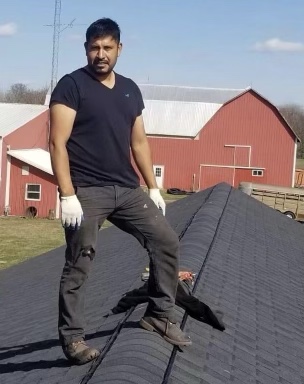 Pablo
Pablo has been in roofing for 12 years, and with the Warner family company for 6. Customers regularly comment about the efficiency and cleanliness of the job sites that Pablo manages.
Pablo lives in Dayton with his wife Crystal. Together, they are parents to 7 children.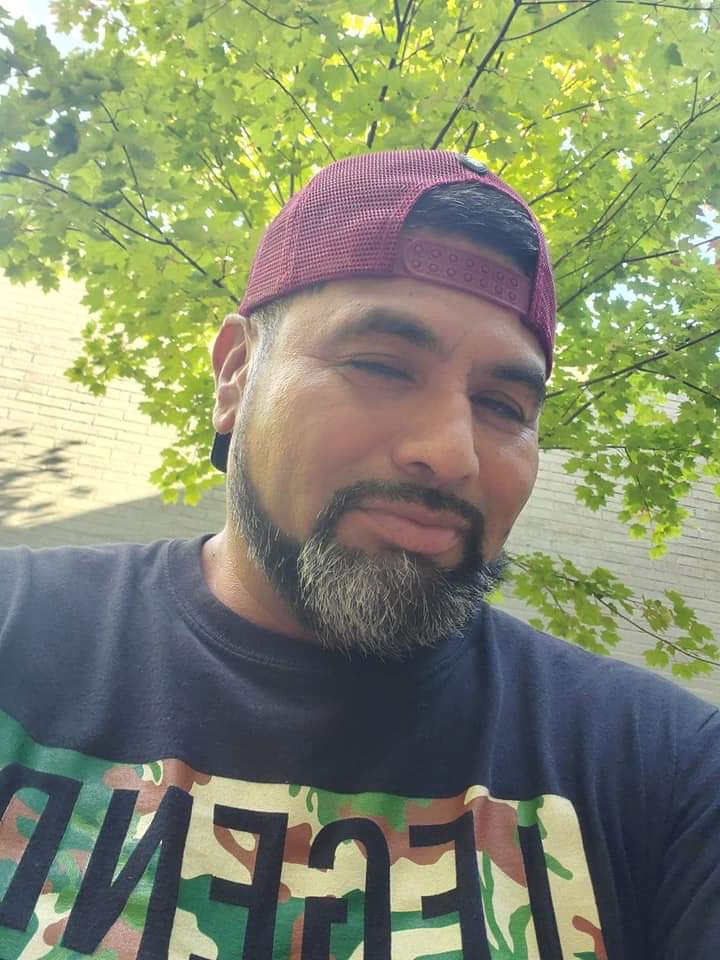 German
German is a "lifetime" roofer. He began his roofing career at 17, and has accomplished 29 years in the business. He is an expert at his work, and, according to clients, is nice to work with. Customers regularly comment about how German and his crew work hard, and seem to be happy working together.
German is also a dedicated family man. He and his wife Laura are the parents of 3 adult sons, and still find time to parent 2 nieces and a nephew. Family is a priority.